Alternative DJ

When you rent a sound system you often encounter technical difficulties while setting up the gear, either because it is damaged or maybe because it's just complicated to understand how everything is connected together. When you hire a DJ, you pay a lot of money for that person to act as a host at your event. All you really need is a sound system filled with dance music and a microphone to make announcements on, but that option never seems available. With our Alternative DJ Package you call the shots, not the DJ.



Pricing for Alternative DJ in the Seacoast area of NH
:
Alternative DJ Package
: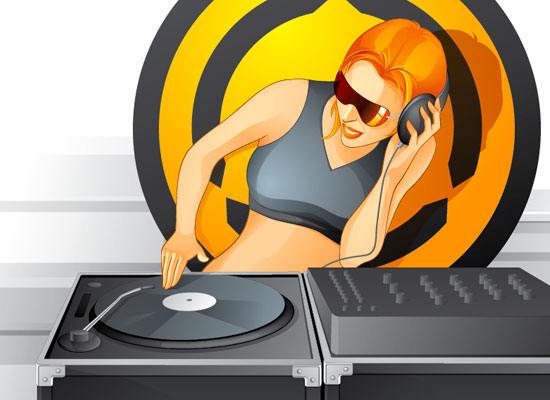 Amplified Volume provides you with a front of the house sound system consisting of two 400-watt speakers and two 200-watt subs. You also get a microphone. The music is played thru a computer based DJ software application. Our system's mixer allows you to address the crowd with or without background music. Professional Chauvet Gigbar dancefloor lights and an LED disco ball and/or additional fogger/laser lights are supplied in order to create an authentic party vibe. Amplified Volume's technical specialist sets up all the equipment. You choose the music that you want our specialist to play over the sound system in two different ways.
Mix Option 1
: Provide us with a playlist and the mp3 tracks of your choice prior to the event, and those songs are played thru our premium sound system.
Mix Option 2
: Choose from our pre-selected dance mixes. Remember the content on these is not censored, so it is your obligation to review the mixes and make sure that they are suitable for your guests.
The cost for this package starts at $200.
*Please keep in mind that a sound engineer will always be readily available to help you with any technical difficulties.
Pre-Selected Dance Mix Examples:
C
lick the link below to download examples of dance mixes used by Amplified Volume
:
Link to Example Mixes
A minimum $50 deposit is required to secure any bookings and it is refundable up to 72 hours before your event. Please remember that all of these prices reflect events that occur within the Seacoast area of New Hampshire and last no longer than five hours including set-up/tear-down. A fee of $50 for each additional hour applies in all cases. Extra fees are charged for events that are outside of the Seacoast area of NH.