Payments and Deposits for Amplified Volume's Services

A deposit of $50 is required for customers who want to reserve any of Amplified Volume's services. Before making a deposit, contact our company to verify the dates, package option, and price. After we confirm everything, you can return to this page and make a deposit via our credit card vendor. The deposit fee can also be made in for form of a check via regular mail or in person.

Click "Make a Deposit" Below to Reserve Amplified Volume's Services with a Credit Card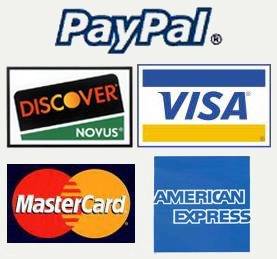 When our technician arrives at your venue to host our services, we expect the rest of the payment. This payment is to be made BEFORE we host your event. It can be made in the form of cash or a check written out to "Nils Crusberg" (the owner/operator). Our customers are not required to pay for the "Mixdown Option" of our post-production service until after they have heard samples of their recordings. Our customers reserve their right to cancel a reservation with Amplified Volume, but at least 72 hours (three days) notice is required in order to get a partial refund on any deposit.