Record a Live Performance of Your Band
a.k.a.
Remote Recordings
Amplified Volume has the ability to provide solo artists and bands with options to record their live performances. Our remote setup allows us to record up to eight tracks simultaneously. If you take advantage of our multi-track recording option, it possible to perform overdubs of tracks (usually vocals) after the initial live recordings are made. This can make for a very high quality "live" recording. The unmixed master tracks can then be provided to the customer so they can choose their own post-production house, or Amplified Volume can provide a high quality mixdown for the customer.

Pricing Packages for Remote Recordings in the Seacoast area of NH
:
Basic Live Recording Option
– (1) Ambient microphones via portable recording devices capture the overall sound of the room or (2) a digital stereo mix of the performance is recorded off of the soundboard. Mastering edits are made and each song is placed onto it's own stereo track. Within a week, the tracks will be made available for download, or they can be sent to the client on a USB thumb drive via USPS. The cost for this package is $40 and it can only be purchased with another package.
Advanced Liv
e Recording Option
– Up to twelve tracks are sent to a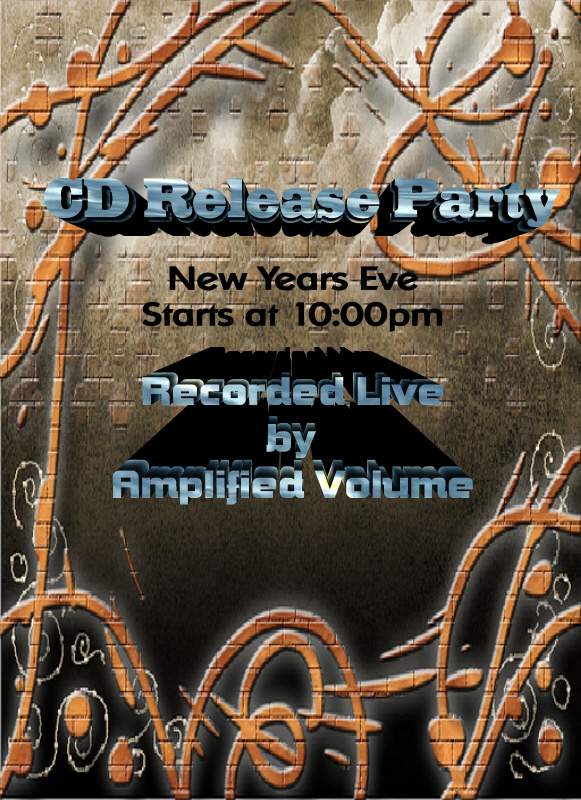 DI
box/splitter. One mix goes to the
soundboard and the other one goes to the recording system (Zoom LiveTrak L-12). A band that takes advantage of all twelve tracks might have a setup that resembles this example:
Track 1 – Vocals
Track 2 – Vocals

Track 3 – Guitar 1
Track 4 – Guitar 2
Track 5 – Bass
Track 6 – Kick Drum

Track 7 – Snare Drum
Track 8 – Toms
Track 9 – Overhead Drums Left
Track 10 – Overhead Drums Right
Track 11 – Keyboard Left
Track 12 – Keyboard Right
Within a week, the separate tracks will be available for download, or they can be sent to the client on a USB thumb drive via USPS. The band can then have it mixed at the studio of their choice. The cost for this package starts at $120 if purchased with another package or it starts at $150 if it is purchased independently.



Basic On-Location Recording Option


Up to eight tracks can be recorded simultaneously. Our engineer(s) use the proper miking and DI techniques, thus giving our clients outstanding professional quality results. This service is provided at the customers preferred location. The cost of this package starts at $35 for each hour with a 2 hour minimum. Hour are logged during set-up, recording, and tear down.
Mixdown Option
– Editing and mixing a recording is a very time consuming task. In order for you to receive the highest level of service, our engineers will most likely need to spend about four times as long as the recording itself to make sure the proper edits are made. The cost for this service starts at $150.


Below is an example of a studio recording produced by Amplified Volume for the band "Bite the Face"

A minimum $50 deposit is required to secure any bookings and it is refundable up to 72 hours before your event. Please remember that all of these prices reflected events that occur within the Seacoast area of New Hampshire and last no longer than five hours including set-up/tear-down. A fee of $40 for each additional hour applies in all cases. Extra fees